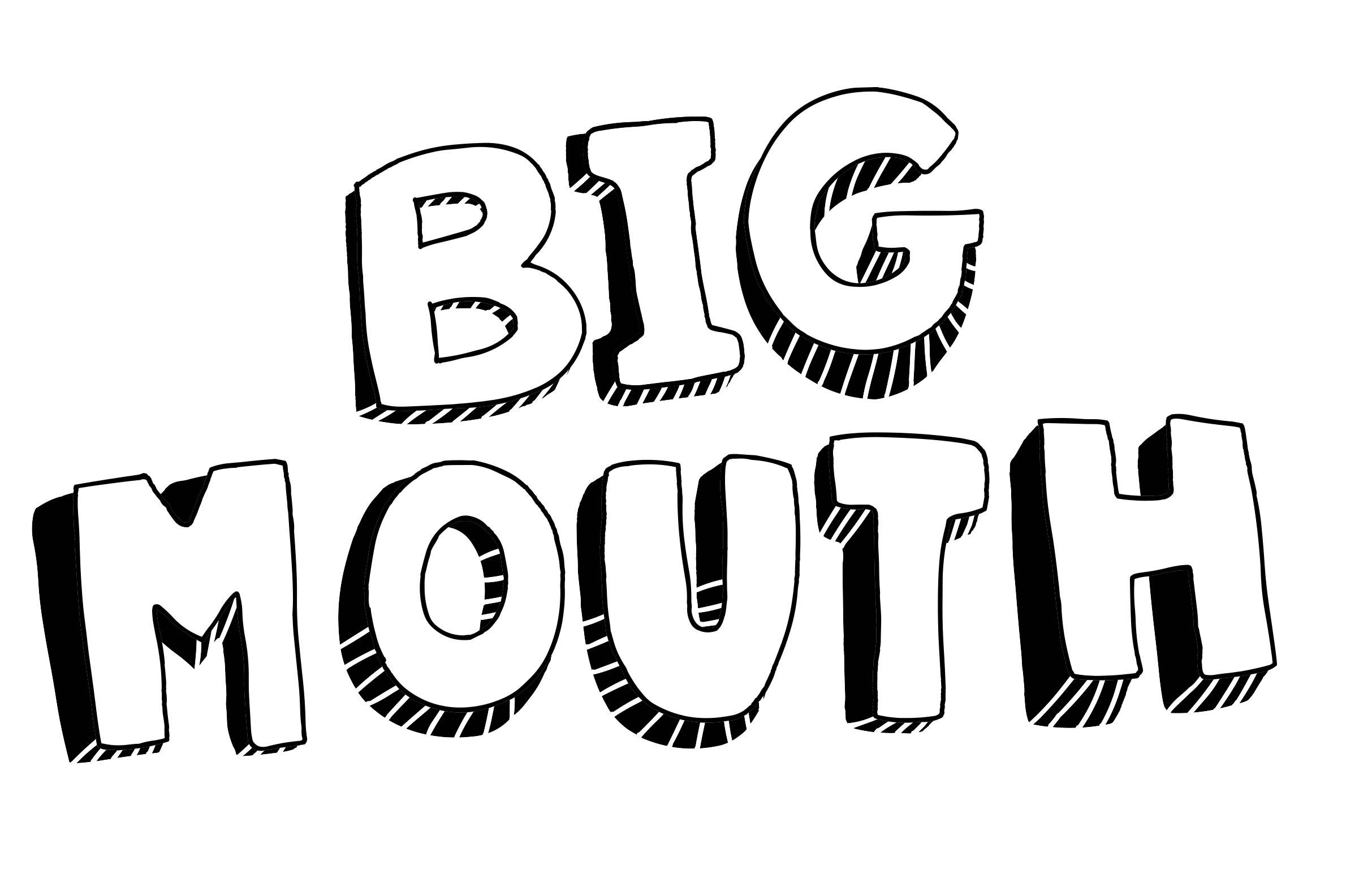 Cue the applause!
You can now submit your Big Mouth fan art designs for potential inclusion in the official Big Mouth Redbubble Fan Art Program. Before submitting, make sure to read through the following guidelines and Netflix Terms and Conditions to ensure your design isn't removed in the future.
About Big Mouth
Big Mouth is a coming-of-age adult comedy that follows a group of 7th grade kids as they maneuver the treacherous landscape that is puberty, sexuality, and all the awkward moments in between. Created by Nick Kroll and Andrew Goldberg, the show connects the audience to all the unsung issues teenagers face, all while being accompanied by their very own hormone monsters.
GUIDELINES FOR SUCCESS
Draw inspiration from classic scenes or famous quotes.
Experiment with different styles of fan art!

E.g. create your own movie poster.

Make tributes to your favorite characters!

E.g. a collage of Lola's best moments.

Include BIG MOUTH in the title and description of your artwork.
Include other relevant terms in the title and description of your work when applicable - like character names, places, etc such as:

Big Mouth Hormone Monster
Big Mouth Lola
Modifying the BIG MOUTH logo.

Using screenshots, logos, talent and talent likeness, or imagery taken directly from the show.

Mashups with other series, films, or anything unrelated to BIG MOUTH.

Recreating existing BIG MOUTH merchandise or using elements created by other artists.

Using BIG MOUTH to advertise any businesses, products, events or services of any party


Using approved style guide elements from other licensees.
Your design is subject to Netflix Terms and Conditions when it is accepted into the program.

You will receive an official email confirmation from Redbubble if your design is accepted into the program.

Accepted designs will display the following legal line on their product page:

© Netflix. Used with permission.

All Redbubble users must abide by the community guidelines. Designs that are in violation may be removed from the marketplace. Avoid hateful, divisive, and adult content in your artwork such as:

Violence or self-mutilation
Vulgarity and sexually explicit content
Hateful language or derogatory references to race, gender, religion, intellectual disability, obesity, or physical impairment
BEFORE YOU UPLOAD CHECKLIST:
MAKE SURE TO TAG YOUR WORK WITH: BIG MOUTH, BIG MOUTH NETFLIX, BIGMOUTH, NETFLIX BIG MOUTH
USE THESE ACCEPTED FORMATS: JPG, PNG; UNDER 300 MB
RECOMMENDED DIMENSIONS: 7632 X 6480 PIXELS
HIT SUBMIT AND HANG TIGHT WHILE YOUR MASTERPIECE IS REVIEWED!
Submit