We have a size guide available on each product page that gives the actual dimensions of the product you're looking at. Below, we have even more info to find the perfect fit!
---
Where can I find product dimensions?
We're transitioning over to a new layout, so you can find our sizing guide in different places, depending on which version of the site you're seeing.
The size guide provides the exact dimensions of the product you're looking at.
If you're looking at the new layout (featured below), you'll find sizing info by clicking View size guide: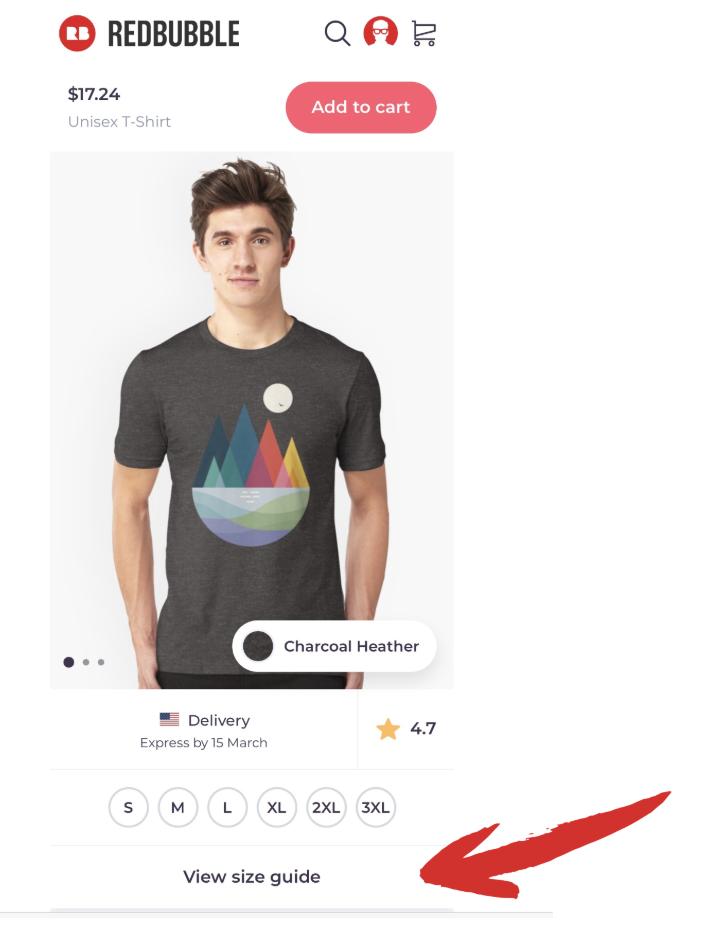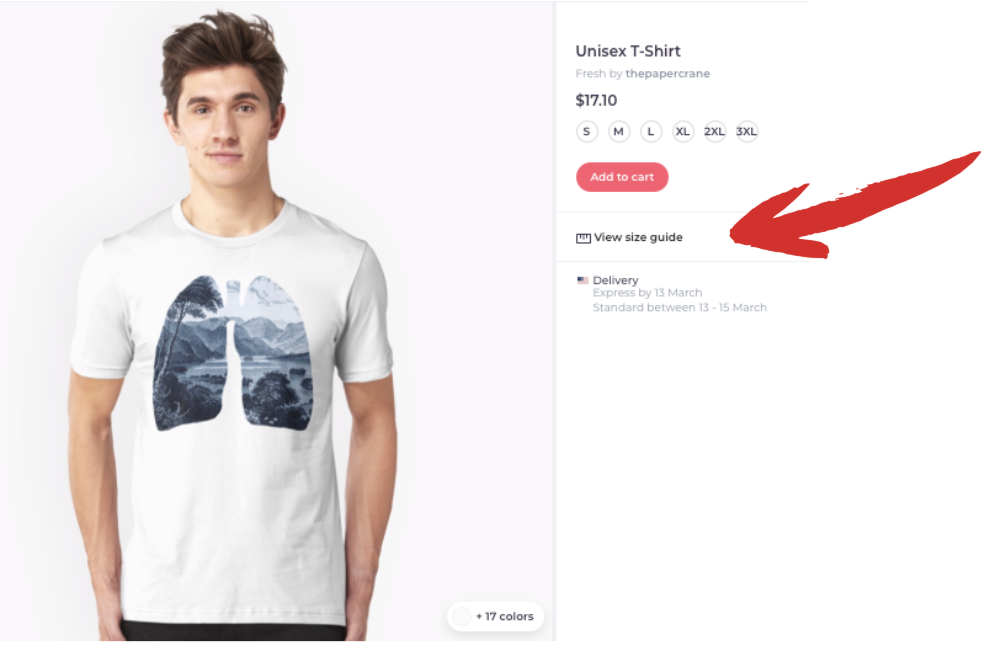 If you're seeing the older layout, you'll find sizing info under the Product Info tab: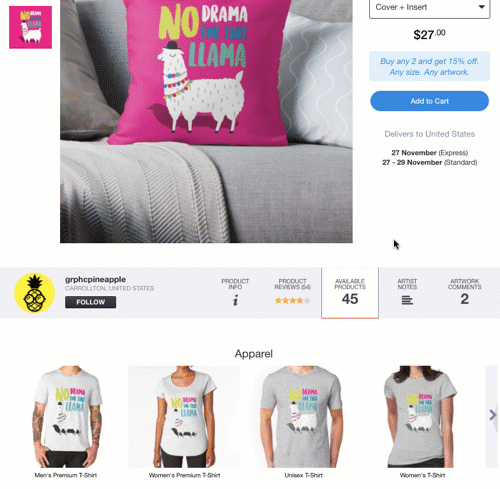 How to find the right size T-Shirt:
What if I'm not sure about my size?
Here's how to find your perfect fit.
Take your favourite T- Shirt and lay it flat.

Measure the distance from under the armpit on one side to under the armpit on the other side. Multiply it by 2. This is the chest Measurement.

Measure the length from the top of the shoulder next to the collar straight down to the bottom of the garment.

Match this information to the sizing chart.
What if I followed the size guide and it still doesn't fit?
If your garment isn't fitting quite how you'd like, submit an Exchange request so we can sort things out for you.
I know what size I normally wear, but don't have exact measurements.
Try the fit guide below if you only know what size you or your friend usually wears.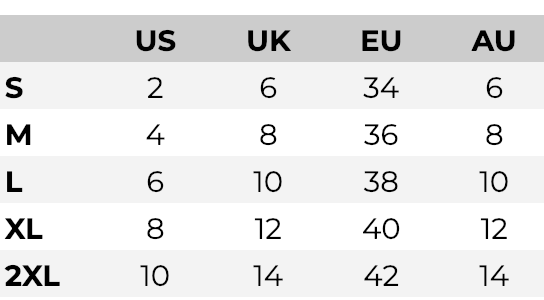 What size is your model?
Minna is 5'11"/180 cm tall and is wearing a size Medium.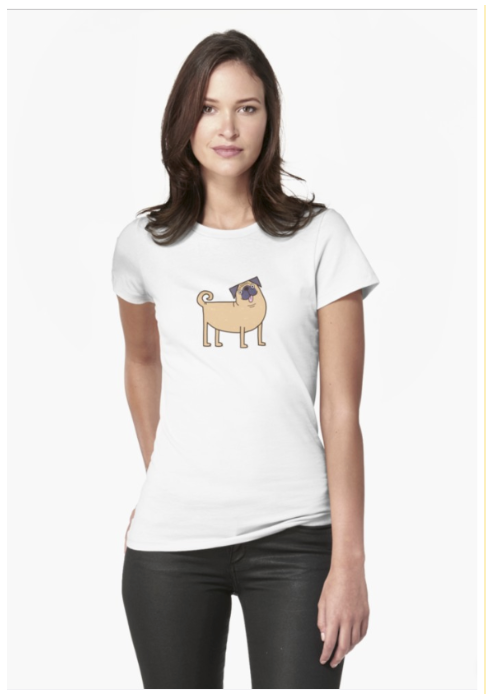 Her measurements are bust 34"/86 cm, waist 24"/61cm, hip 36.7"/93 cm. She usually wears a US 4-6, UK/AU 8-10, EU 36-38
Are your leggings unisex?
Our leggings are great for every lifestyle. Be warned: they do run small, so please size up.
Can I use my dress size to pick out leggings?
If you prefer to use a dress size, rather than dimensions to choose the right size leggings, here's how US dress sizes map to UK and AU dress sizes.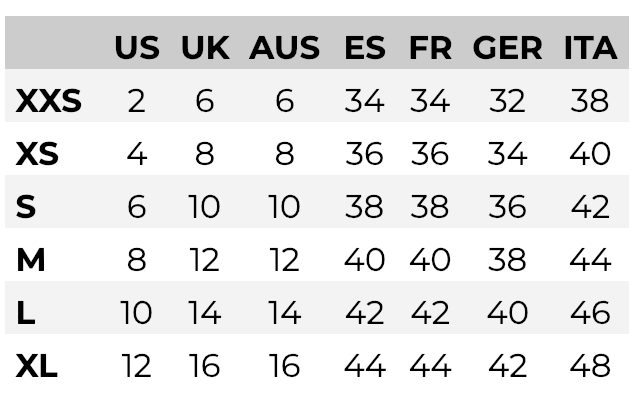 Want to know other stuff about our garments? Check out our Product Info page.