The size guide on each product page is the actual dimensions of the product you're looking at. Below, we have even more info to find the perfect fit!
Sizing FAQ's
Sizing Info by Product:
---
Where can I find the size guide to view product dimensions?

If you're in one of our product pages, you'll find the exact product dimensions by clicking View size guide: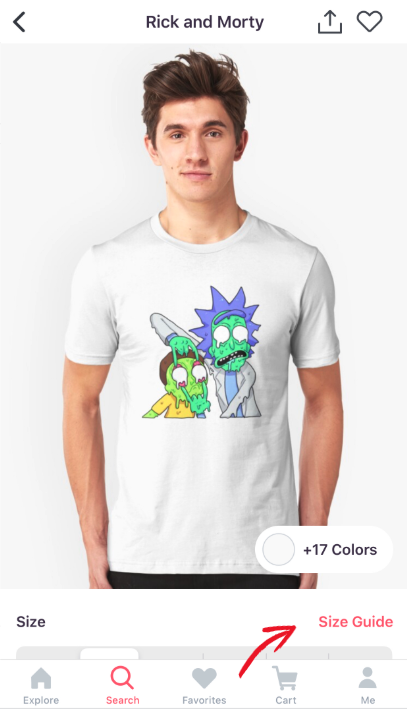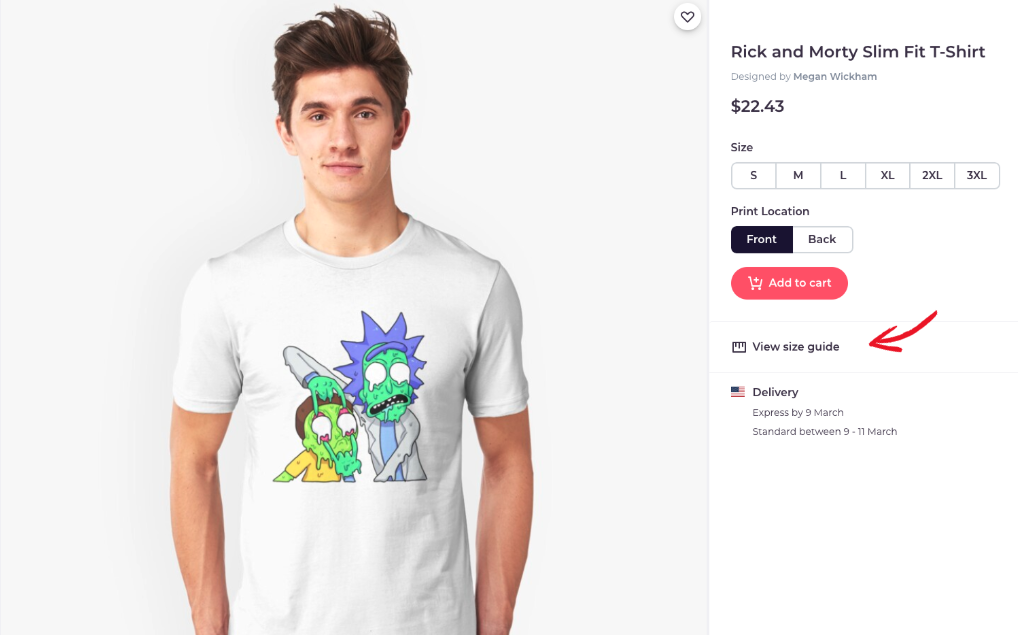 How do I choose the perfect size?

Take your favorite t-shirt and lay it flat.

Measure the distance from under the armpit on one side to under the armpit on the other side. Multiply it by 2. This is the chest measurement.

Measure the length from the top of the shoulder next to the collar straight down to the bottom of the garment.

Match this information to the size guide available on each product page.
What if I followed the size guide and it still doesn't fit?
If your garment isn't the perfect fit, submit an Exchange request so we can sort things out for you.
---
Socks FAQ
Are your socks unisex?
Yes! You'll see in the size chart below socks can be comfortably worn for most sizes for both men and women.

---
Are your leggings unisex?
Our leggings are great for every lifestyle. Be warned: they do run small, so please size up.
Can I use my dress size to pick out leggings?
If you prefer to use a dress size, rather than dimensions to choose the right size leggings, here's how US dress sizes compare to UK and AU dress sizes.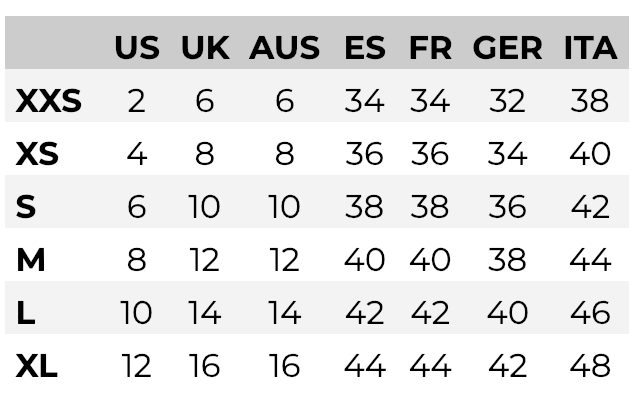 Want to know other stuff about our garments? Check out our Product Info page.