Changing your address? Head over to our Address Changes article.
Has your order already shipped? Click here for more information.
Because each product on Redbubble is made to order (no 'off the rack' here), it's not possible to make changes to orders that have been finalized.
However, you can cancel your order and start over with the right stuff!
Go to the bottom part of your confirmation email and click on 'Change or cancel your order'. Select the reason for your cancelation and click on 'Cancel Order'. You will be issued a refund of the total price to your original payment method.
Check out the gif below if you're more of a visual person.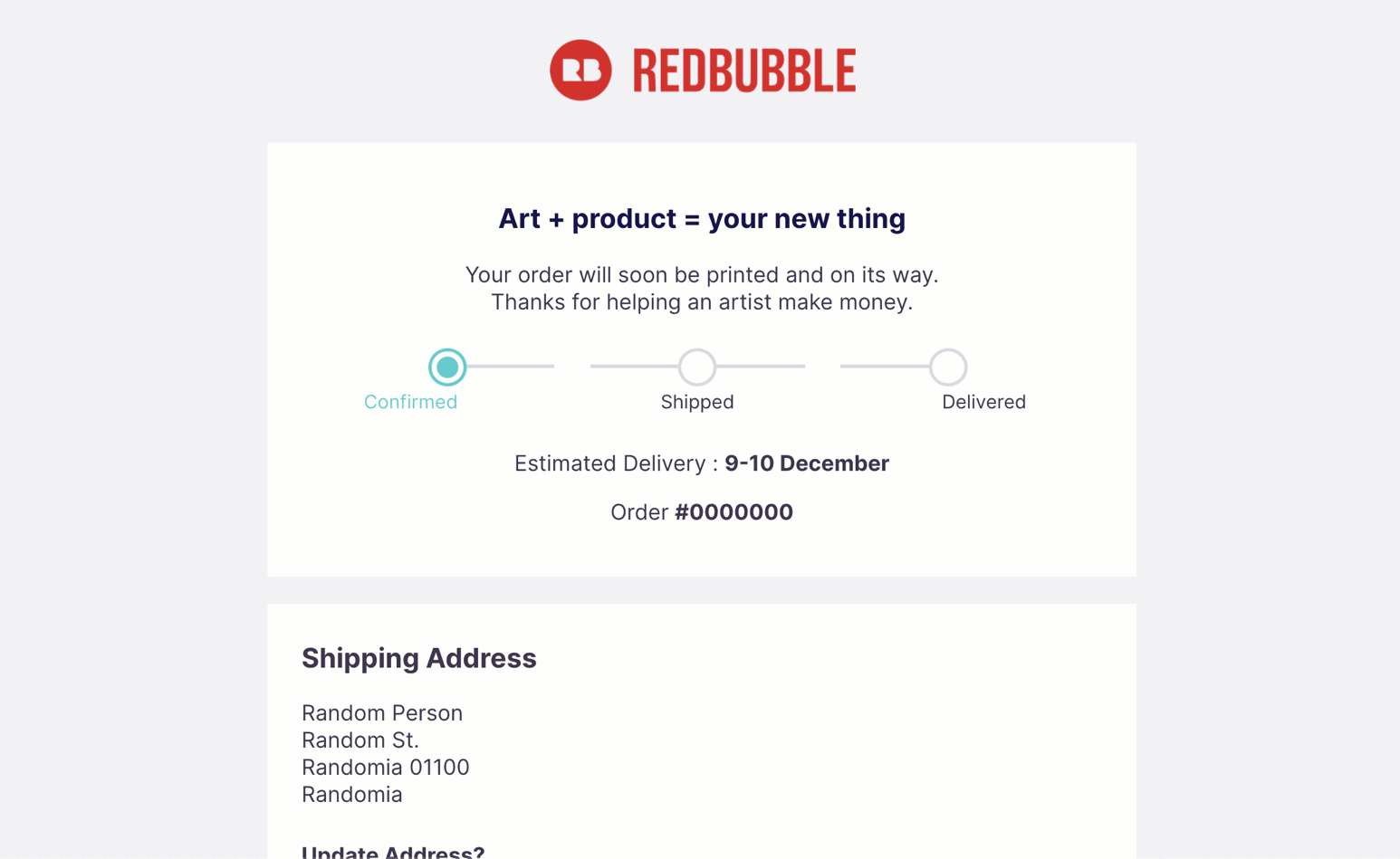 If your order is being processed, not to worry. You can still click through to our Order Changes form. We'll cancel your existing order and issue you a voucher for a replacement with the right changes.
Submit an Order Change
While we will attempt to process a partial order cancelation requests, we are not always able to do so, in which case we will cancel your entire order.