Accidentally sent your order to the Caribbean? Again?
Don't panic. You can always change it from your order confirmation email! Just click on the button that says "Update address?", right below your shipping address information, and submit the correct address. Check it out in this gif below!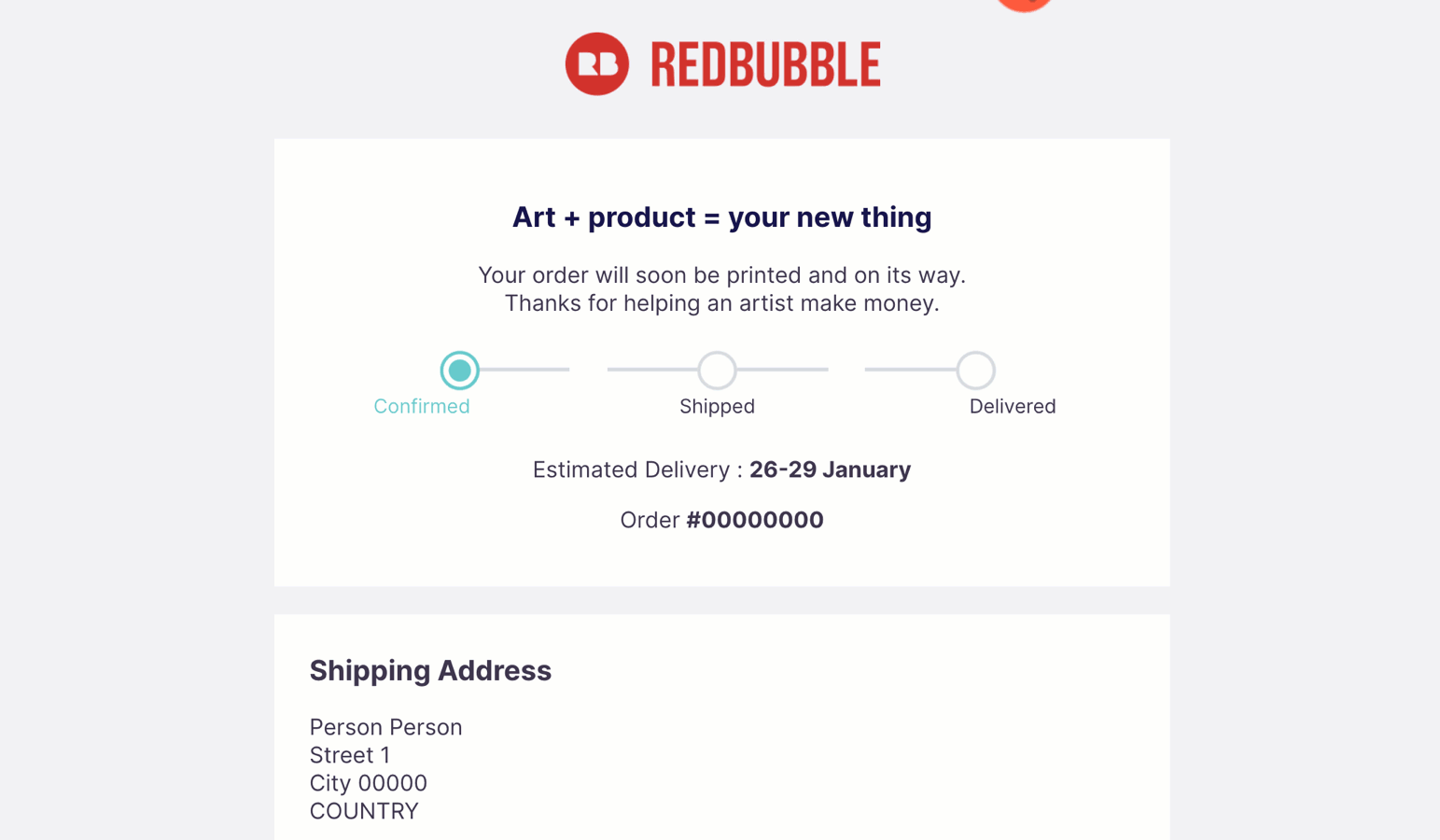 For recently placed orders (less than 2 hrs), you'll be able to change the address straight away. If it's past this 2-hour window, the new address information will go out to us and we'll do our best to forward the changes to the 3rd-party printers before your order ships.
If your order has already shipped, we can always request the 3rd-party printer to send a replacement order to your updated address.
Please note: Because your address determines where your order is made, delivery countries cannot be changed.
Submit an Address Change