You can select your preferred print placement (front or back) on the following 18 apparel products:
T-Shirts
Essential T-Shirt
Classic T-Shirt
Fitted T-Shirt
Relaxed Fit T-Shirt
Fitted V-Neck T-Shirt
Long Sleeve T-Shirt
Tank Top
Baseball ¾ Sleeve T-Shirt
V-Neck T-Shirt
Fitted Scoop T-Shirt
Premium Scoop T-Shirt
Tri-blend T-Shirt
Premium T-Shirt
Long T-Shirt

Hoodies & Sweatshirts
Pullover Hoodie
Zipped Hoodie
Lightweight Hoodie
Pullover Sweatshirt

You can choose your preference underneath the size options on the right-hand side of the work page.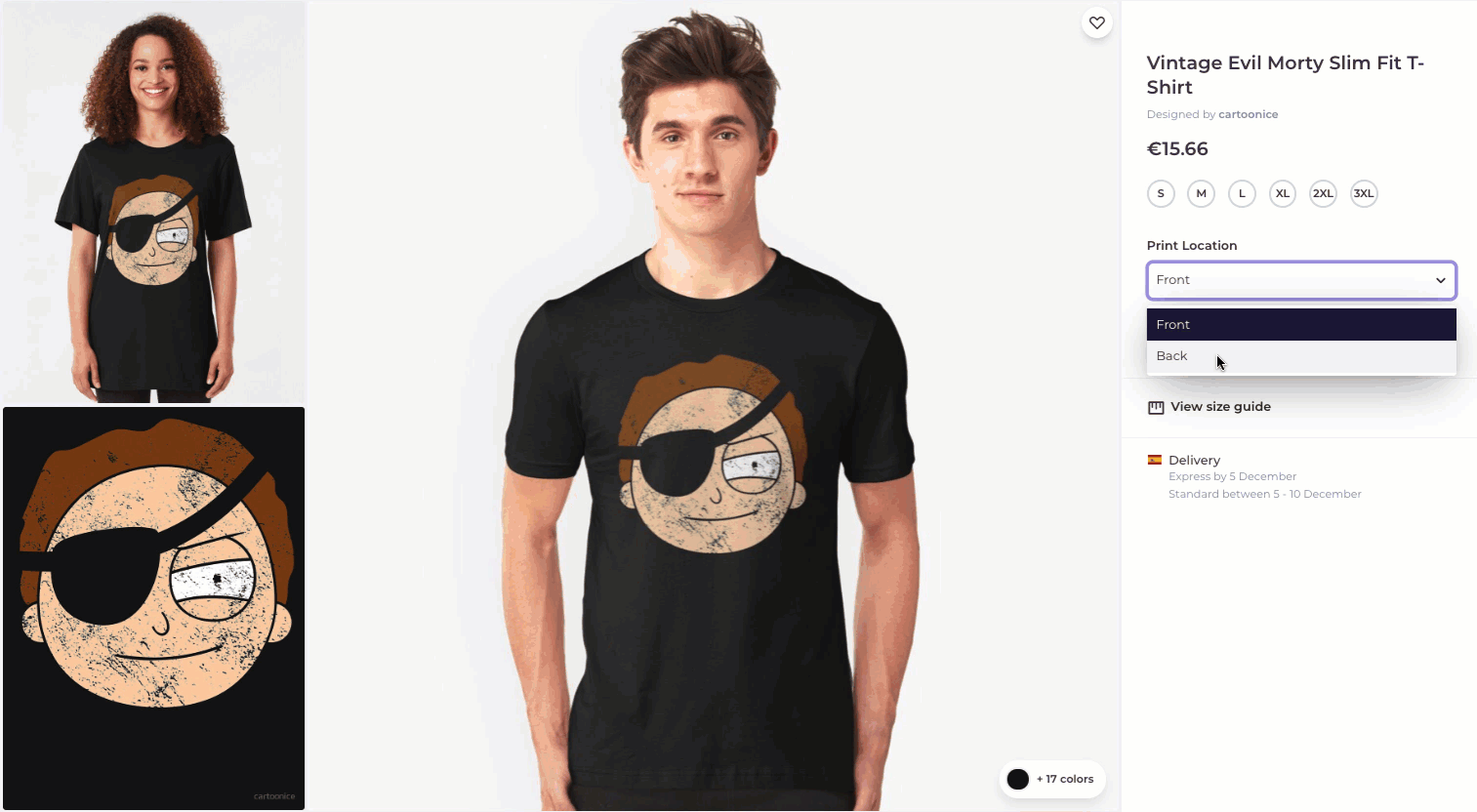 Hey! You might also be interested in these articles. Check 'em out!