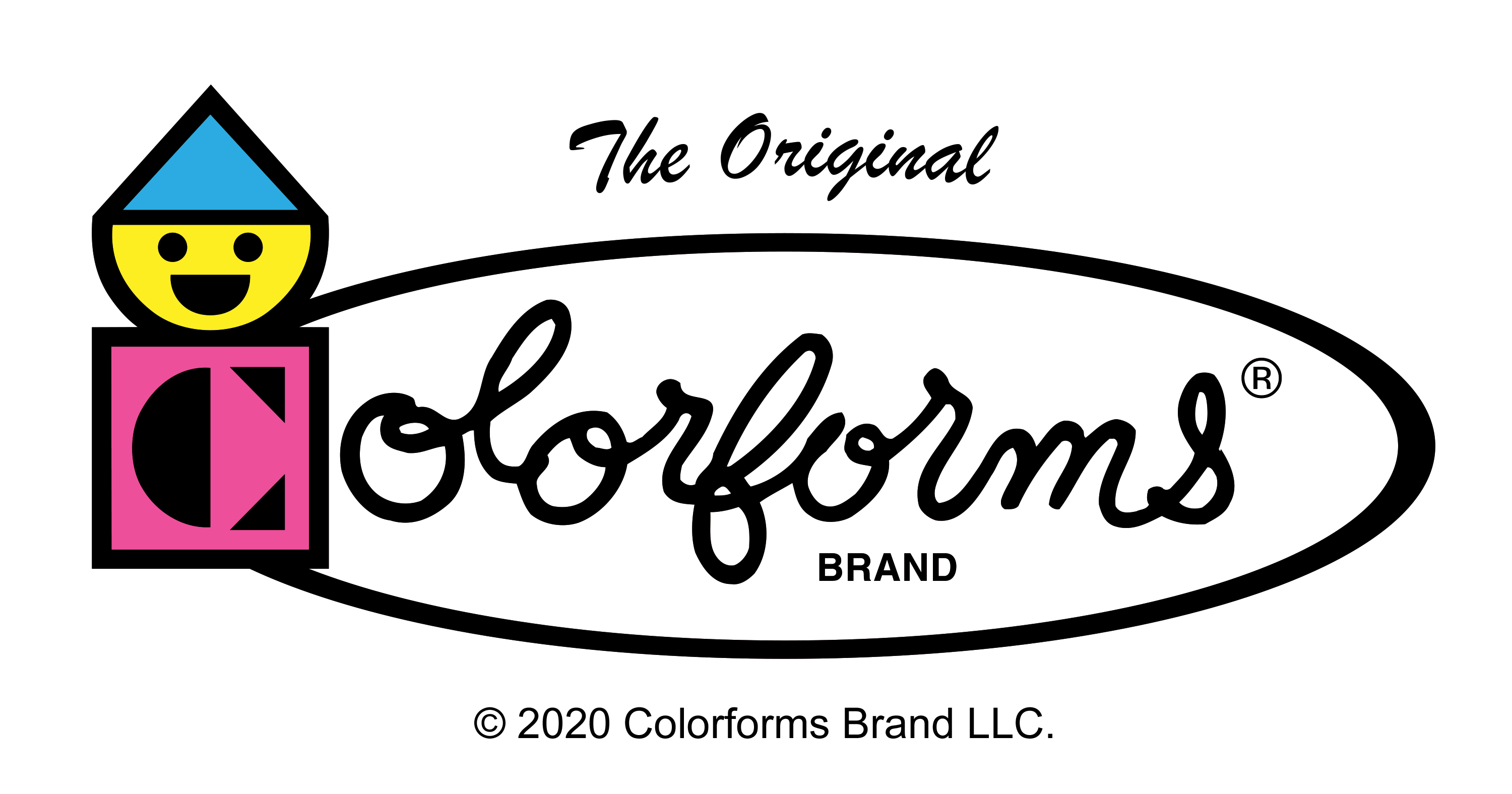 Submitting Your Design
Tag your work with: colorforms, colorforms fan art
Accepted Formats: jpg, png; under 300 mb
Recommended Dimensions: 7632 x 6480 pixels
Welcome to the Redbubble Partner Program!
Learn more about the program here, and don't forget to check out our other partnerships.
Submit your COLORFORMS fan art
*Please Note: It may take 5+ or more weeks to review your fan art submissions. Thank you for your patience!

Property Guidelines
Specific to Colorforms
Please note that guidelines are just guides to best increase your chance at getting a fan art design officially licensed by a brand partner. Ultimately, all decisions come down to each brand. We thank you for participating in our program, and best of luck!
Last updated August 20, 2020
DOs
Do experiment with different art styles and techniques for your fan art! You are welcome to incorporate these official assets into your fan art designs.

Do feel free to reference or be inspired by the following things from Colorforms

®

:

Do include or reference some of your favorite quotes! We recommend:

Including the Colorforms

®

logo is required on all designs, as well as the legal line: "© [Year] Colorforms Brand LLC. All Rights Reserved

."

Whenever the word Colorforms

® is used

, please capitalize the word and include a registration mark

®

at the end.

Do make sure your design is appropriate for its intended age demographic.
DON'Ts
Don't submit unoriginal content such as: Third-party IP, existing merchandise designs, plagiarized works, etc.

Don't submit works that are obscene, racist, hateful, violent, defamatory, swearing, or otherwise inappropriate. Works that are deemed inappropriate will not be approved and taken down.

Don't warp, stretch, or distort the general proportions of the logo or change the colors of the logo in any way.
About Colorforms
The Colorforms Brand, founded in 1951, is celebrating 70 years of imagination, open ended play and the magic of stick and re-stick! Named one of the Top 100 Toys of All Time by TIME Magazine in 2011, Colorforms continues to offer unique tactile products and experiences that activate creative thinking, self-expression and experimentation through story-based play. Play the Colorforms way by turning simple shapes into creative characters, environments, designs and beautiful shape-based patterns!