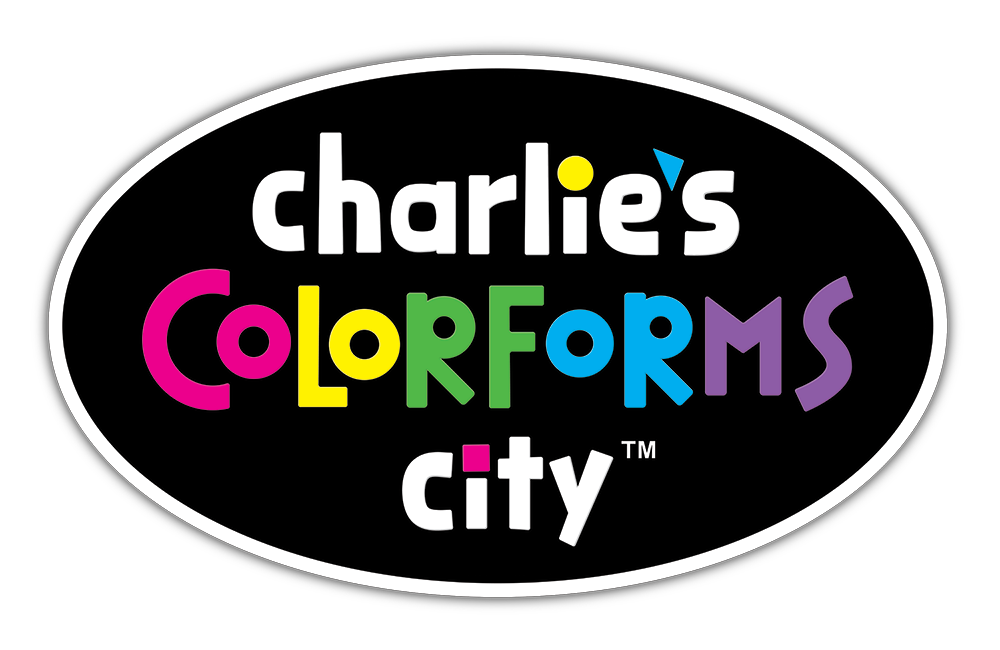 Submitting Your Design
Tag your work with: charlie's colorforms city, charliescolorformscity
Accepted Formats: jpg, png; under 300 mb
Recommended Dimensions: 7632 x 6480 pixels

Welcome to the Redbubble Partner Program!
Learn more about the program here, and don't forget to check out our other partnerships.
Submit your CHARLIE'S COLORFORMS CITY fan art
*Please Note: It may take 5+ or more weeks to review your fan art submissions. Thank you for your patience!

Property Guidelines
Specific to Charlie's Colorforms City
Please note that guidelines are just guides to best increase your chance at getting a fan art design officially licensed by a brand partner. Ultimately, all decisions come down to each brand. We thank you for participating in our program, and best of luck!
Last updated October 8, 2020
DOs
Do experiment with different art styles and techniques for your fan art! Feel free to incorporate these official assets into your fan art designs.

Do include the

Charlie's Colorforms City

logo and the legal line:

©

Out of the Blue Enterprises, LLC. d/b/a 9 Story USA. All rights reserved.

Do include or reference some of your favorite Charlie quotes:

"I feel a story coming on!"

"Fantastick!"

"Color me (insert emotion)"

"You've got a story to create"

"Our story is getting sticky"

"Let's all play the Colorforms way!"

"Let's shaaaaake it up!"


Do refer to the

Charlie's Colorforms City

style guide for:

Choosing what fonts to use

The height chart when including multiple characters

Charlie's color palette. Charlie changes colors based on his emotions! Please only change Charlie's color to reflect his mood


Do feel free to use poseable Charlie files with his white bordered costumes. Please ensure white borders are visible against the chosen background color.

Do make sure your designs are appropriate for all ages.

Do make sure either Charlie or the

Charlie's Colorforms City

logo is included in your design.
DON'Ts
Don't incorporate any 3rd party IP with Charlie's Colorforms City in your fan art.

Don't submit unoriginal content such as: existing merchandise designs, plagiarized works, etc.

Don't submit works that are obscene, racist, hateful, violent, defamatory, swearing, or otherwise inappropriate. Works that are deemed inappropriate will not be approved and taken down.

Don't warp, stretch, or distort the general proportions of the logo or change the colors of the logo in any way.

Don't flip or alter the characters. Please use as provided.

Don't mix vector files with psd character files.
About Charlie's Colorforms City
Charlie's Colorforms City is the stickiest storytelling adventure series on Netflix for kidsage 2-7, where the loveable and hilarious Charlie leads viewers on unpredictable and imaginative shape-filled story expeditions alongside a colorful cast of characters. Inspired by the classic Colorforms activity toy brand, Charlie's Colorforms City brings the nostalgic heritage toy brand to a new preschool audience.