If you've tried searching for your work and found only the following message, this means you need to start tagging your work! We have a thorough guide on how best to tag your work right over here, but if you're looking for a quick guide, read along!

Long story short: if you want customers to find your work when searching for a specific word, include that word in your tags - that means your name and username too.
You can add tags upon uploading your work: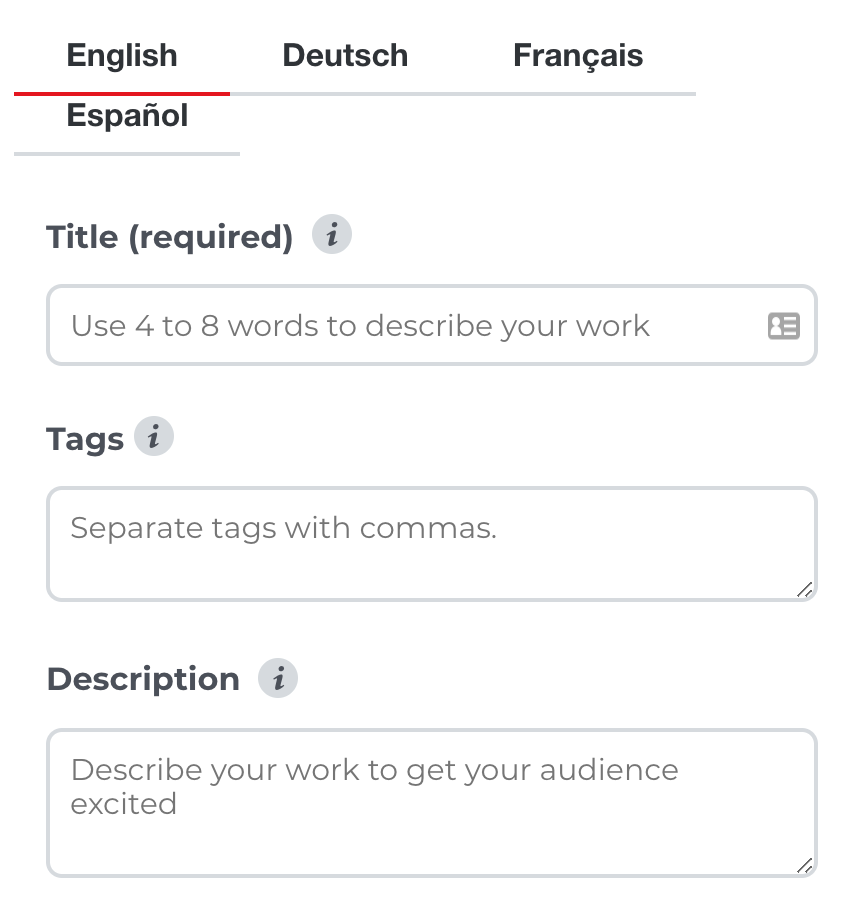 Or you can use the Quick Edit option on your Manage Portfolio page to quickly add tags and titles to your work. Be sure to click the red Save button after adding your tags to each work!

Keep in mind that it may take up to 15 minutes for newly added and newly tagged work to show up in our search results.
Please be sure to use appropriate and relevant tags in your works. You can learn more about tag spamming here.