Before you can make your artwork available for sale, you'll need to confirm your email address.
After creating your account, you'll receive an email with a link. Click on it and your email address will be confirmed. If you haven't received your confirmation email, be sure to check your spam folder!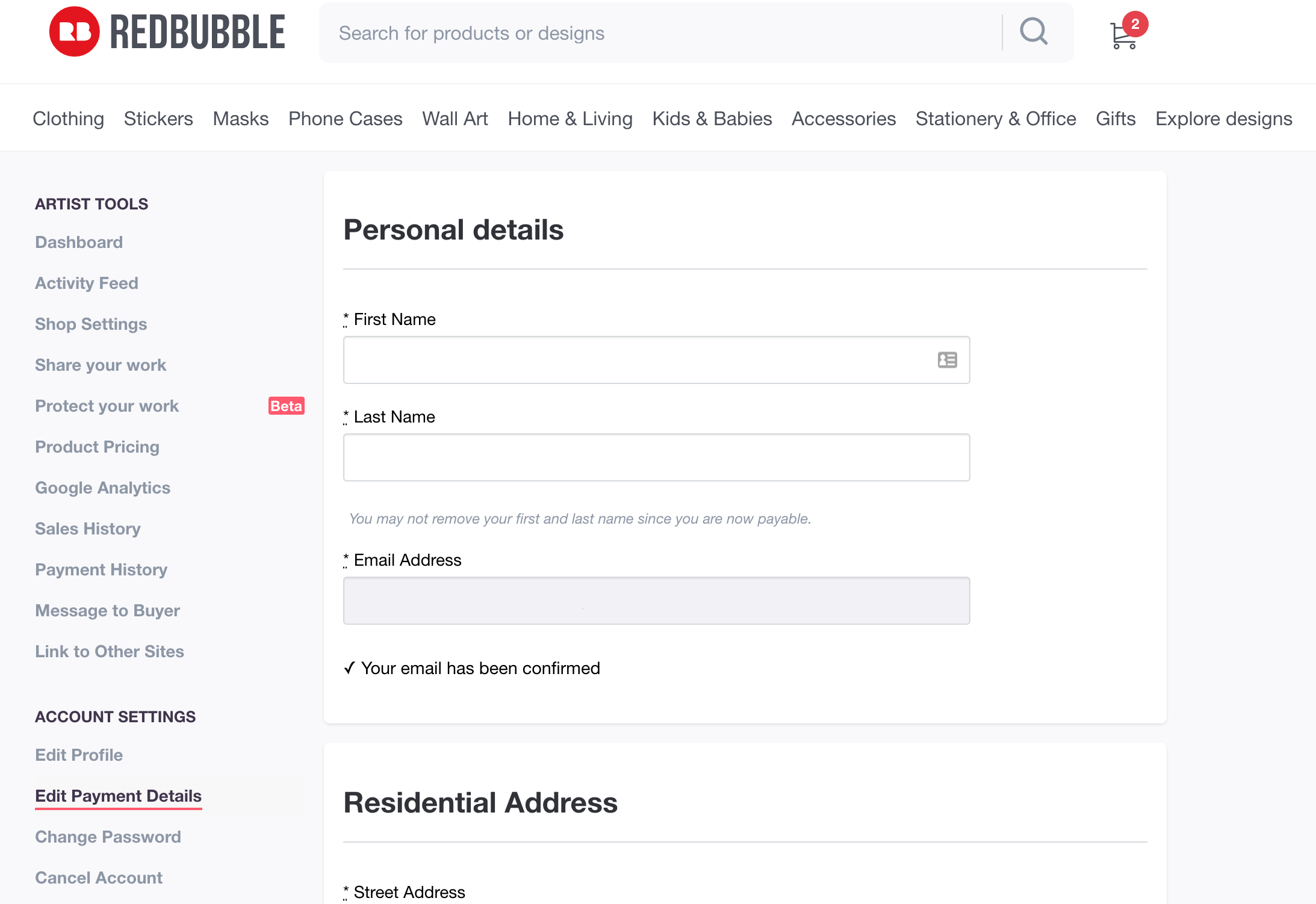 If the confirmation link you received from us has expired, head over to your payment details and hit that "Resend Confirmation" button once more.
If nothing helps and you still have trouble receiving the confirmation mail, please contact Artist Success.