You have a couple of bulk edit options.
Clicking the checkbox at the corner of every work will pull up a submenu at the top of the page.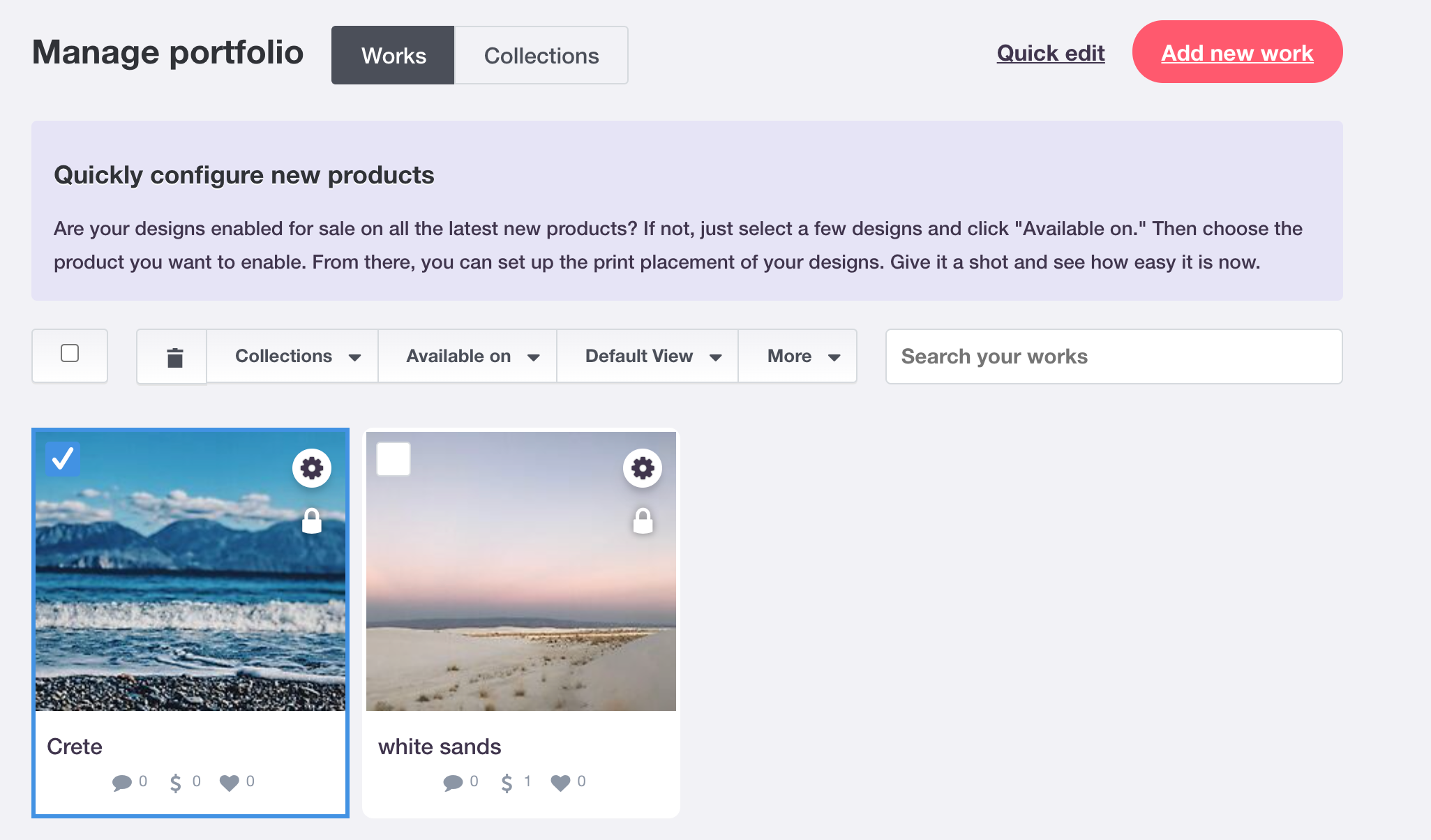 You can either click on every specific work you want to edit or you can hit 'Select All' at the top left corner to select all works in your portfolio. Please note that the 'Select All' box will only apply to your works on that particular page - you will have to do the same for every other page if you have a lot of designs.
You can also edit each of your works' Titles, Descriptions, and Tags by clicking on the Quick Edit button above the submenu.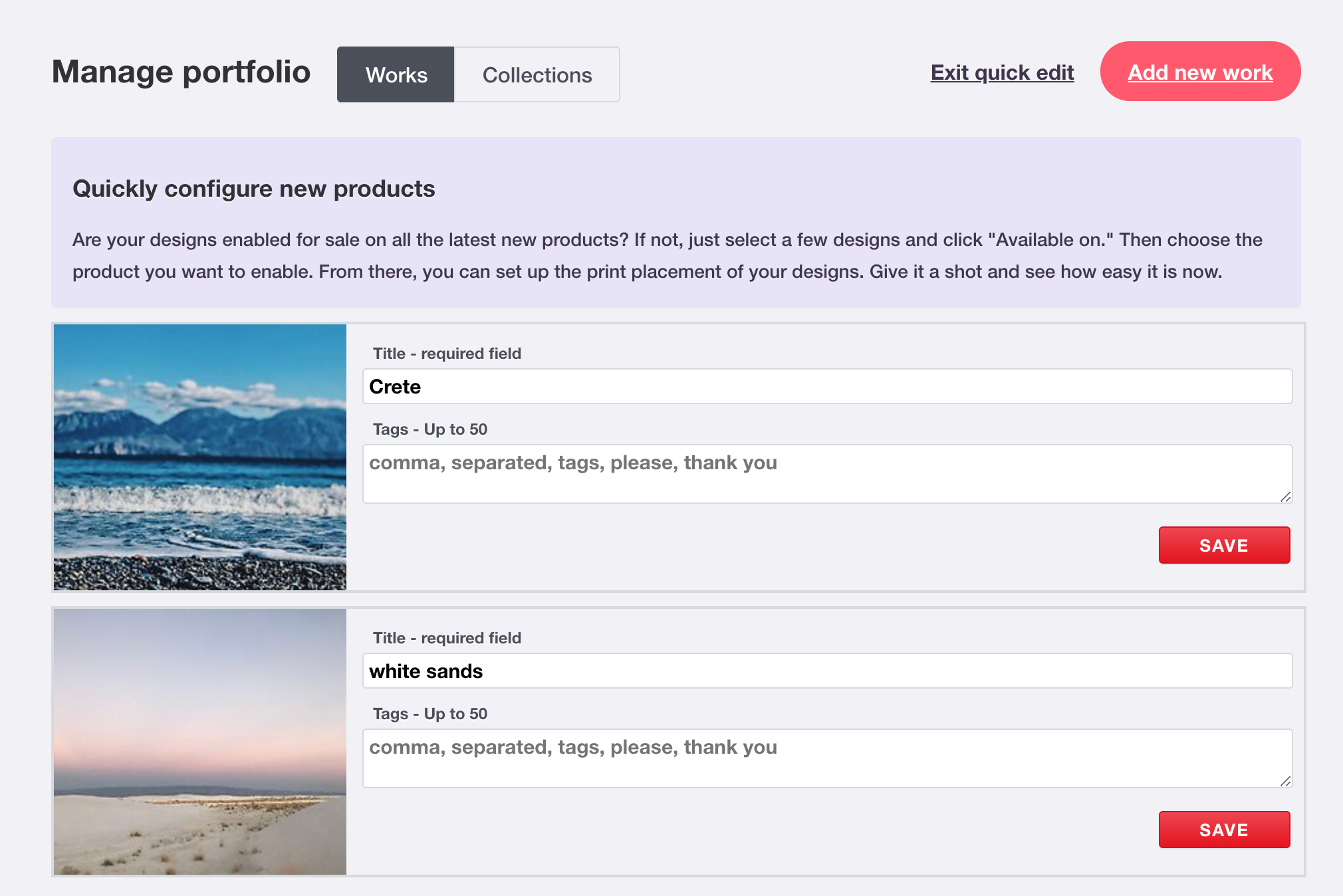 Don't forget to click the red 'Save' button for each change.
To get back to the Managing Portfolio page, hit 'Exit Quick Edit'.