From the Add New Work page, you can click Copy settings from existing work if your new work has similar settings to a listing you've created previously.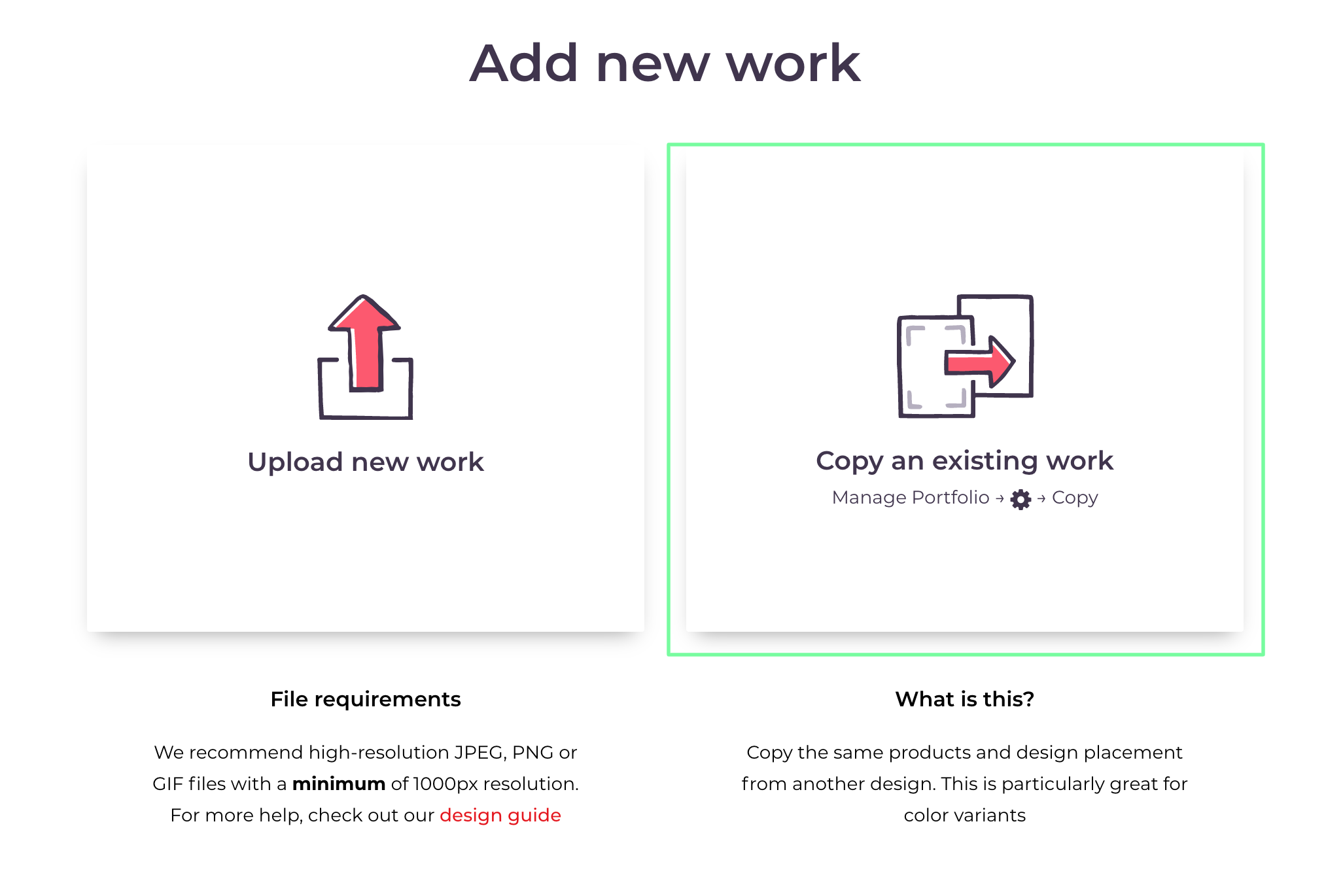 Next, choose the work you want to copy and click on the cog. Select Copy Settings and replace all images with your new design.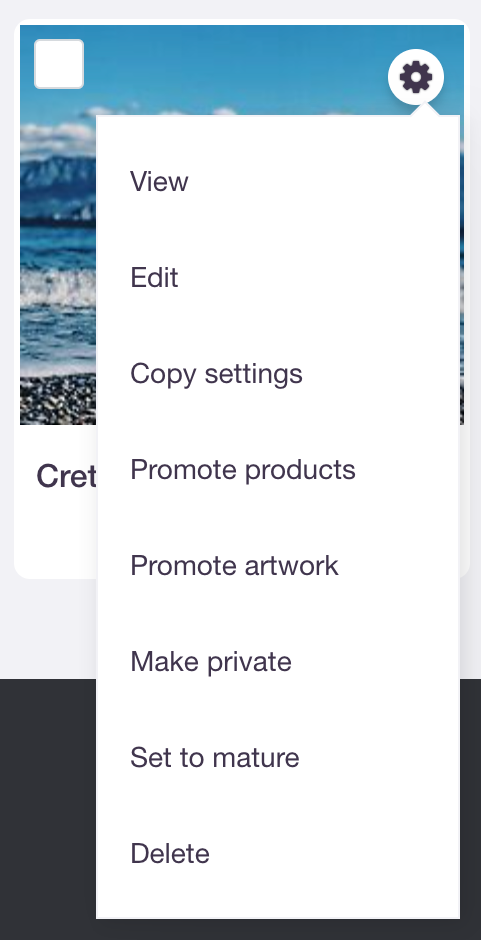 Tags, margin percentage, and even background color all transfer over smoothly, meaning no added work for you!